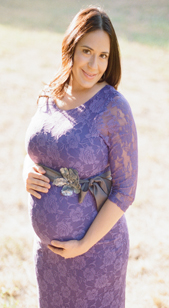 Women's Health
Caring for REAL moms
Dear Moms & Moms-to-be,
Not only am I the owner of REAL Physical Therapy, I am a patient. During pregnancy, a woman's body accommodates greatly to the needs of her growing miracle. With the many transformations that take place for the home of your new baby; aches and pains are sometimes part of the experience for a Mom. This very special time in your life should be cherished and enjoyed every step of the way and pain & discomfort does not have to couple in on the experience. That's where we step in! Whether it's during pregnancy and/or after you deliver, we can assess and treat all your needs to get you pain free, active and back to your REAL self! Your baby needs you, healthy & happy...this begins with making your health a priority.
Congratulations on becoming a Mom! We're here for you.
Melissa Rosales
Co-Owner REAL Physical Therapy
We specialize in treating Orthopaedic Conditions, including Women's Health Prenatal & Postpartum care. Some of these conditions include:
Si Joint Dysfunctions
Low Back Pain
Hip and Pelvis Pain
Sciatic Pain
Pubic Symphysis
Postpartum core strengthening and abdominal strain care for natural birth and c-section deliveries