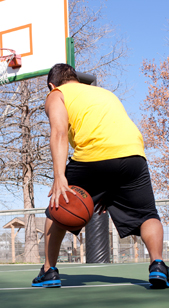 The Real Physical Therapy Experience | San Antonio, TX
Physical Therapy in San Antonio, TX
The REAL Experience.
Covers any injuries/conditions whether they're acute/chronic that are orthopedic in nature. Whether they derive from a sports' injury, work accident, or something you did at home we can see and treat it all. May it range from the neck down to the foot/ankle our therapists are Fellowship trained in Orthopedic Manual Physical Therapy and are comfortable in treating the entire body. Your first visit will entail a thorough evaluation that gets at the "cause of the cause" of the issue at hand. Looking at a patient as a whole person and not a single body part helps address why the issue developed originally and also aides in educating and equipping our patients with the tools to prevent current problems from surfacing again.
Once we know and understand why something happened then we can address how
to begin the healing process. At REAL Physical Therapy we accomplish that by utilizing
our advanced services:
Manual therapy
Manipulation
Mobilization
Soft tissue mobilization
Proper exercises prescription
Core stabilization exercises
Unloading of the cervical/lumbar spine and upper/lower extremities
Strengthening and recruitment exercises as appropriate and warranted
Patient education
Understanding the current patient issue
Prescribing at home exercise program
Guidelines to prevent future flare ups

We strive to meet your goals as soon as possible. Be it 1 visit, 4 visits, or maybe 16 visits, our goal is to get you back to your REAL self ASAP. If you have any questions or concerns, we invite you to stop in the clinic and see what you will experience.