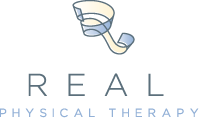 What is Ideal Protein?
Ideal Protein: Discover What People Are Saying…
The Ideal Protein Weight Loss Method is a 4-phase protocol that burns fat while supporting muscle and other lean tissue. In order to maximize our dieter's chances for balanced weight management, the Ideal Protein Weight Loss Method emphasizes not just sensible weight reduction...but also the education needed to sustain your weight loss. After completing all 4 Phases of the program, your personal weight loss coach will have educated you on smarter eating habits and lifestyle choices. Assisting you to maintain your new body weight after dieting has ended. We all know dieting isn't meant to last forever, but we also know living at a smarter weight can…
Reduce

risks of type 2 diabetes, high blood pressure (hypertension), stroke, liver and gallbladder disease, sleep apnea, osteoarthritis, heart disease and cancer;

Promote

vitality, energy, self confidence and sex drive; and

Support

better memory function.

Our Professional Weight Loss Coaches Can Help You Make Your Weight Problems a Distant Memory…

If You Follow this Simple Plan

There are 3 critical things to understand about weight loss that will help you maintain a balanced weight after dieting:
One of the greatest hazards of dieting is losing muscle mass along with fat.
Muscle is required to burn calories. Therefore, when you decrease your muscle mass via dieting, you will have less muscle to burn calories after you return to your regular eating patterns. In other words, you will regain your lost weight. In fact , most dieters regain the weight they lose and many gain back more than they lost.
If you start dieting again you will lose yet more muscle, further inhibiting your ability to burn calories. And thus the hopeless cycle of yo-yo dieting is set...

unless you've chosen the Ideal Protein Weight Loss Method.
Ideal Protein has been evolving for over 20 years. Our medically developed weight loss protocol and smarter lifestyle choices education offers dieters what they really want...a structured program that can put an end to constant dieting. Your personal weight loss coach will empower you with the knowledge to develop better lifestyle choices and smarter eating habits after the program ends.