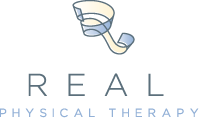 Join Us
Ideal Protein Provides a Balanced Lifestyle Education to Support Post Dieting Weight Stabilization
Ideal Protein has been evolving for over 20 years. Our medically developed weight loss protocol and smarter lifestyle choices education offers dieters what they really want...a structured program that can put an end to constant dieting. Your personal weight loss coach will empower you with the knowledge to develop better lifestyle choices and smarter eating habits after the program ends.
You've already taken the first step on your journey towards stable weight loss...you can't stop now. Please contact Real Physical Therapy today to request your initial weight loss assessment and learn more about the Ideal Protein Weight Loss Method.
Anyone Can Lose Weight…Learning how to Keep the Excess Pounds off After Dieting Should be Your Ultimate Goal
Pick up the phone and give us a call 210-561-8186, we'll help you discover your inner confidence as we train you to make smarter lifestyle choices after dieting.
Contact us about our next educational seminar:
REAL Physical Therapy
Monday-Friday
7am-6pm
210. 561. 8186
4910 Golden Quail, Ste. 140
San Antonio, TX 78240
info@realpt.com
Download the Ideal Protein © Health Profile and fill it out before coming in.